EPT Land Communities
Building beautifully designed communites since 1995
Montecillo
El Paso's First Smart Code Community
Montecillo's master planned design has created a new city center on the westside of town. From the beautiful architecture to the urban feel, Montecillo allows its residents and visitors to have an experience like no other. Here at Montecillo, there is a mix of residential, entertainment and business areas that mirror large city living but in a compact plan that reduces sprawl, promotes walkability, and creates community areas found nowhere else.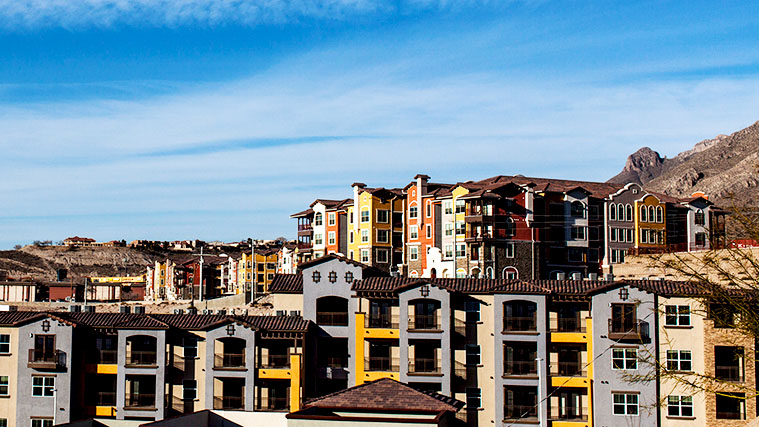 Live
Here at Montecillo, we have expertly designed several living options. The Venue at Montecillo, The View, and Santi Dwellings all offer exemplary amenities, comfort, and views. Living in Montecillo is an experience like no other.
Stay
Montecillo will soon be home to a new hotel. Stay tuned for more information.
Current Projects
As El Paso is expanding, so is the Montecillo development. Here are our projects that are in the works.
Work
Montecillo is not only a neighborhood, but a community. By incorporating businesses steps away from residential areas, Montecillo allows for a walkable urban area, with a small community feel.
Entertainment
Montecillo's urban feel is completed with the entertainment steps away from businesses and residential areas.
Heritage Farms is a beautiful master-planned community found in El Paso's upper valley. Heritage Farms boasts spectacular mountain views, walking paths, and natural duck ponds, This community is more than just a neighborhood, it's home.